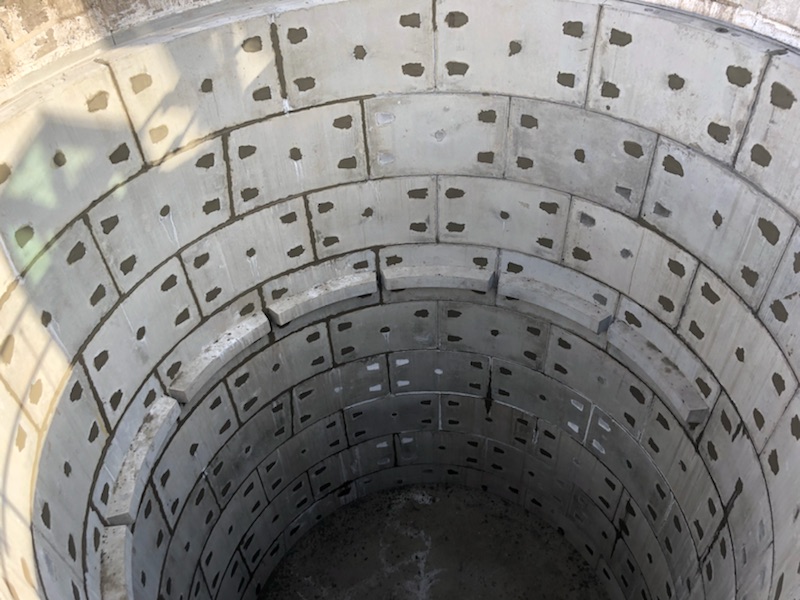 Terracaulk 30 is a Portland cement powder mix designed for easy mixing and placing in shafts and tunnel areas. The mixed product may be hand applied into caulking grooves within segmental concrete linings. Terracaulk 30 may also be used to cap off bolthole pockets.
The mix design for Terracaulk 30 contains a blend of Portland cements, pulverised fuel ash, high quality graded silica sands and additives to assist with mixing, placing and hardening. Terracaulk 30, once applied is easily finished to the required profile. The product is chloride free and is safe to use in contact with steel elements.
Product Details
Terracaulk 30 is supplied in 25kg bags.
The water requirement to achieve a good caulking mortar is 4.75 litres to 5.00 litres per 25kg bag.
Datasheets and Brochures
Datasheet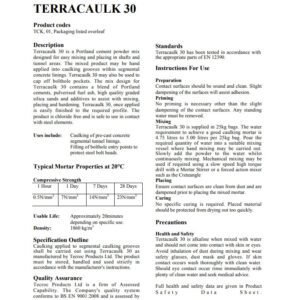 Terracualk 30
Download

Call us now to order on: 01424 854112
Most items supplied within 24 to 48 hours or the same day if required. Talk to us!
Ancillary materials, equipment & fittings for all types of tunnelling