Tunpak® – Recycled Polyethylene Packings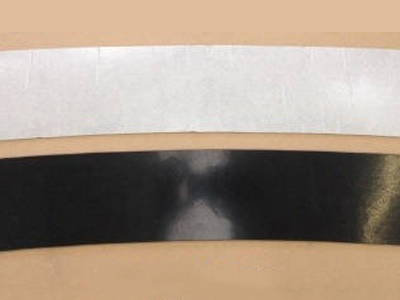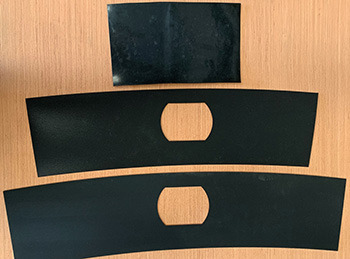 Tunpak® recycled polyethylene sheet is an extremely suitable material for use as a packer between tunnel segment rings, and has been used for this purpose on many major projects throughout the world.
Tunpak® Material has the following qualities:
Durable
Non toxic – chemically inert
Acid and chemical resistant – will resist most chemicals found
Minimal compression under load – with 100% material thickness recovery on removal of load
Rot proof – non bio degradable and approved for use in potable water environments
It's Non-Biodegradable and resistant to the acids and alkalis found in ground water, it is also suitable for use in Potable water Tunnels and was used on the Thames Water Ring Main and Thames Tideway
Product Details
Available in the following standard thickness: 2mm, 3mm, 6mm, 9mm & 12mm
Datasheets and Brochures
Datasheet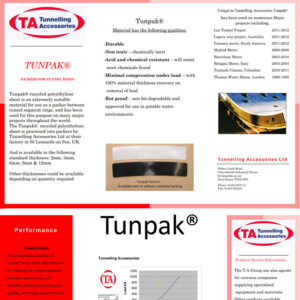 TunPak
Download

Call us now to order on: 01424 854112
Most items supplied within 24 to 48 hours or the same day if required. Talk to us!
Ancillary materials, equipment & fittings for all types of tunnelling