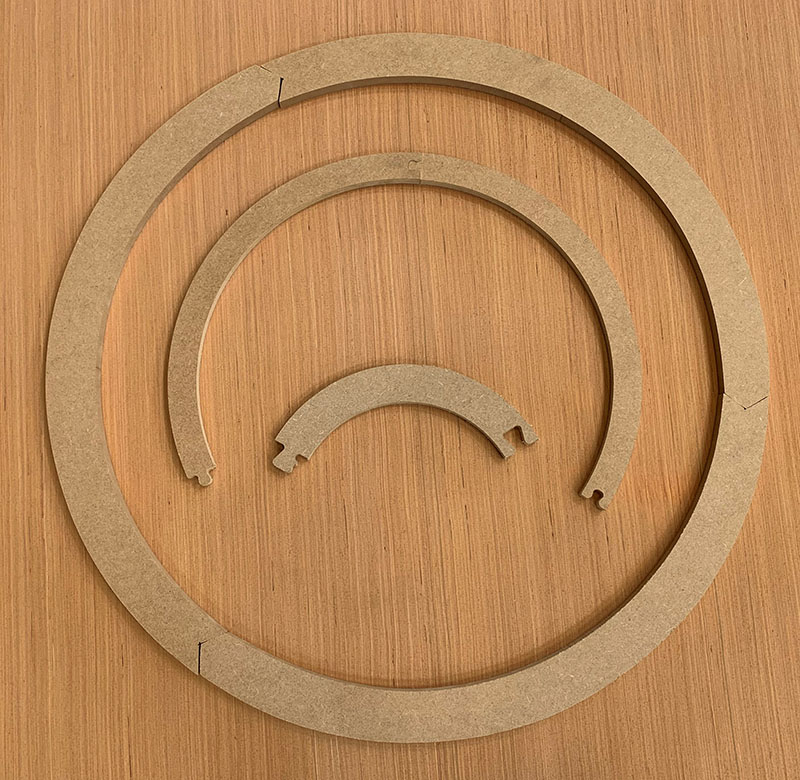 MDF has been found to be the best sheet material for use as a compression packer on the ends of jacking pipes due to its resistance to compressive load, and its thickness recovery if the load is removed.
Product Details
MDF Packings:
12 mm thickness
15mm thickness
18mm thickness
The packers are normally manufactured in segments, with the number per joint ring dependant on the size of pipe – 3 No per ring on a 450mm dia. to 6 No per ring for a 2100mm dia. pipe.
Datasheets and Brochures
Datasheet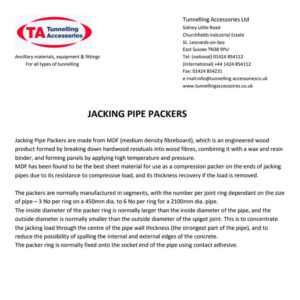 MDF
Download

Call us now to order on: 01424 854112
Most items supplied within 24 to 48 hours or the same day if required. Talk to us!
Ancillary materials, equipment & fittings for all types of tunnelling